(Sponsor-Contributed Paper)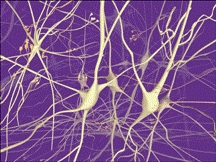 UC
(Unified Communications) is the integration of real-time communication services such as instant messaging, presence information, telephony, video conferencing and data sharing (like Interactive White Boards) with non-real-time communication services like unified messaging (integrated voicemail, e-mail, SMS and fax). It provides a consistent unified user interface and user experience across multiple devices and media types.
Benefits
- Unified Communications offers huge opportunities for the enterprise including efficient teamwork and easy access to the information bring a true competitive advantage and accelerate product development, marketing launch, sales closing and finally invoicing. UC system cut traditional telephony costs. Expensive legacy voice systems can be de-commissioned while least-cost routing enables low cost site-to-site calls over the corporate data network. Furthermore, UC helps with travel expenses and office space reduction.
Complexity
- Unified Communications introduces significant complexity at network level. Of course, the traffic depends on users' activity (who calls whom) and on the type of communication (peer-to-peer or conferencing, voice only or video, etc.). Even inside a communication, the traffic can be dynamic: for example, audio traffic is send only when the speaker is active, video codecs dynamically change the bandwidth they use and the traffic can move from peer-to-peer to hub-and-spoke when a third people joins the discussion. Moreover, UC requires a large number of protocols for management, signaling, gateways, integration in the enterprise's IT architecture, screen sharing, voice and video. All these applications have different patterns and requirements that must be satisfied, while coexisting with all the other applications of the enterprise.
Solution
- With the Objective-based management paradigm of
Autonomic Networking
, the only thing you have to do is to define which applications really matter. As UC is not "one" application but a suite of applications, we suggest splitting it in four categories: from the most critical to the least critical one:
voice, that does not support any defect;
then video that must be well protected but tolerates temporary impairments;
signaling - an important but not bandwidth aggressive group of flows;
finally sharing that easily support some extra delays as long as it can use enough bandwidth.
Each individual UC flow will then dynamically be classified and controlled to guarantee the performance delivered to the end-users - even in the most complicated traffic mesh and application mix. There is no need to predict the traffic matrix, to define the number and level of activity of users, to reserve resources, etc... Autonomic Networking's self-learning and self-managing capabilities takes control on your behalf and guarantee a perfect performance for each of the UC services as well as for all the other enterprise's key applications.
Results
-
Protected by Autonomic Networking
, Unified Communications delivers a constant and perfect quality that encourages users and accelerates UC adoption across the company. The fluid and peaceful coexistence with the other business application relieves the service desk from endless troubleshooting. Clear dashboards provide IT managers with all the necessary information to govern and communicate with the line of business. Last but not least, you save on network costs by preventing useless bandwidth upgrades.

Béatrice