(Sponsor-Contributed Paper)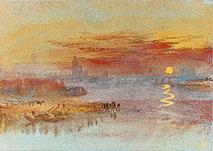 The live broadcast of a major ongoing sports event... A colleague ingenuously watching a business TV channel... An internal training webcast that has too much success... The high definition photos from the recent corporate party just uploaded on Flickr... A few among many reasons for corporate networks to be saturated, impacting users' experience with direct impacts on productivity.
Like the air we breathe, application traffic gets into every free interstice. Throwing bandwidth is like filling a bottomless pit: it will never be sufficient to satisfy the ever growing usage. Moreover the additional traffic might well affect the performance of the business critical and resource thrifty applications.
Blocking Internet and social media is quite impossible (see our recent post). The Marketing and Sales department need Facebook to interact with customers. The training department posts e-learning video on YouTube. Explaining your generation Y - and soon Z - employees that corporate network supports only business usage is pure waste of time (don't you think it will finally cost even more if they start using their smartphones?).
Understanding and deciding about the level of resources - and money - the company allocates to business and to recreational usage is a challenge. However it is of the IT department responsibility to justify to the Line of Business about the cost/performance balance.
How to face these challenges in an easy and user friendly way - authorizing Internet and video while ensuring business applications perform at their best?
Autonomic networking
is a fantastic answer to this challenge. Its ability to dynamically learn about the traffic and control each user's flow according to its criticality and its performance objectives automatically ensures the harmonious coexistence between business critical applications and recreational traffic:
Optimized - Autonomic networking radically improves network efficiency by properly organizing and streamlining all flows that share the network. More traffic can be transferred over the infrastructure without impact on business applications' user experience. As a result, bandwidth upgrades are differed by an average of 3 years.
Open - Confident about their business applications, enterprises can implement an open policy for Internet and social media usage. There is no longer a need to block the Internet, allowing business usage of the public Internet and satisfying employees that cannot envisage an unplugged lifestyle anymore.
Justified - The application usage is understood. A crystal clear relationship between the level of resource and the application SLAs is established, allowing to rightsize the network and to share with the business the responsibility of the cost/performance trade-off.
Guaranteeing the performance of business applications while accepting Internet and social media traffic without costly upgrades leverages Company's strategy to improve its efficiency and productivity through better collaboration among employees, open culture and closer interactions with its customers and partners.

Béatrice
(Illustration: Sunset on Rouen by William Turner (1775-1851))