(Sponsor-Contributed Paper)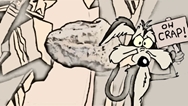 WAN optimization solutions mitigate the impact of low network bandwidth and high delays on application performance by using data compression, caching and protocol optimization. None of these techniques applies to UC. Voice and video codecs are already "self-optimized" and non-cacheable. Control protocols are already very efficient. Instant messaging and presence consume little bandwidth...
On the other hand, UC requires stable delay, low jitter and guaranteed bandwidth for very changing real time flows. Just have a look to the broad codec zoo in a Microsoft Lync environment: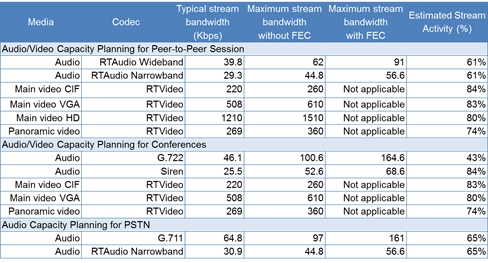 Another example of non-compressible and dynamic flow is SVC (
Scalable Video Coding
), an open-standard extension to H.264. SCV allows systems to adapt to network conditions to enhance the resolution, frame rate and quality of video streams. Used by most of today's video conferencing devices like
Polycom
, SVC technology enables high-quality video collaboration meetings even if network conditions or client capabilities are limited.
Discrete solutions such as WAN optimization controllers (WOC) and application delivery controllers (ADC) are static in a dynamic environment, point-to point in a peer-to-peer situation, highly specialized in a very diverse world: they are not equipped to manage UC traffic.
Self-adapting in a dynamic environment, designed for any-to-any traffic, controlling the entire application portfolio, WAN Governance coupled to
Autonomic Networking
solutions provide enterprises with a direct connection between application performance and their business requirements. They recognize that a) UC is not one application but a suite of very different applications and b) that UC must peacefully co-exist with all other applications over the WAN. As a result, UC delivers the benefits promised:
UC get a perfect quality;

The performance of the other business critical applications is protected against resource intensive UC;

UC performance SLAs are managed over the network with clear KPIs presented in consolidated and detailed dashboards.

Béatrice