(Sponsor-Contributed Paper)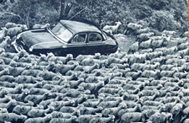 Net Neutrality
(NN) involves many considerations about the public Internet: philosophical, ethical, cultural, political, etc. not speaking of the fierce battle between Telcos and OTTs. I'm not brave enough to enter into this quicksand and will let citizens and specialists discuss what the right position should be - if it exists.
Enterprises are not neutral: they are selfish by design(*). Their goal is to survive and if possible to grow in order to earn money they distribute to their employees and shareholders and they also use to survive longer and grow larger to earn more money, etc. Enterprises' performance requires the guarantee that business applications will always perform. As a consequence the network response should adapt to the business criticality of the traffic demand.
Understanding enterprises' need, Telecom Providers have been proposing business IP network services for approximately 20 years. For that purpose they operate enterprises specific infrastructures, the most famous being MPLS (
MultiProtocol Label Switching
) networks, but also Internet overlay networks (for example Akamai).
Traffic discrimination can apply at several levels: the VPN (preventing an enterprise to hinder communications of other enterprises), the applications (for example to protect the quality of voice traffic against large file transfers or video flows) or even the users (guarantying a fair access to each employee or on the contrary providing "first class" access to happy few.)
Relaying the business demand, engineers designed numerous discrimination technics like URL filtering, volume limitation (xx Gbyte per month), bandwidth limitation (xx Mbit per second), prioritization (Class of Service), CDN (
Content Delivery Networks
), traffic shaping, application acceleration, etc. that all violate NN principles.
Although there is some variability among industry sectors, we can remark that enterprises spend as much money for their wide area network (including Internet) as their employees pay at home (i.e. approximately $50/month/employee) to provide users with a good connectivity with on-premises and cloud-based applications servers.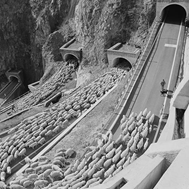 Let's anticipate that discussions will extend soon to adjacent and even more impactful topics like device neutrality, storage neutrality and search neutrality. That Google search optimization deeply affects citizens' behavior and enterprises' business is an obvious statement - and who can seriously pretend that Google is neutral?
In a pragmatic approach, enterprises can adapt their networks to their business requirements by mitigating traditional business VPNs (MPLS) with Internet. New products and services based on
Application Traffic Control
and
Dynamic Hybrid Networking
allows to automatically balancing the uncertainty of Internet with more rigid but professionally managed MPLS networks, making this hybrid combination an easy and cost effective option.
The generalization of cloud applications like Office 365 or Google Apps makes the public Internet a de facto business network. That's a long time reality for B-to-C companies that are increasingly reaching their audience through the web.
Why choose? Enterprises have all the tools and services at hand to react pragmatically, adapt to a neutral or not neutral Internet and leverage it as an efficient business network that guarantees the performance of business applications in any cases.

Béatrice
(*) Of course I'm not talking about the people who work in enterprises. Moreover Corporate Social Responsibility (CSR) is progressively incorporated into enterprises' mission and business model - Well, I'm afraid this is an ever more complex topic than Net Neutrality...
Illustration: Transhumance (first by Yan de Toulouse - France, then anonymous - Italy).