AT&T to Withdraw Broadly Used Non-Ethernet Access, Non-Ethernet Private Line and Non-IP Toll-Free Service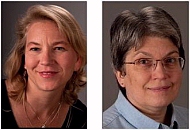 In early December, we let you know about
AT&T's Withdrawal of Service Matrix
. We expressed surprise that only POTS/TDM telephony voice services were included in AT&T's December 3rd chart, and opined that "AT&T's VTNS service . . . is likely to be added soon." Sure enough, on December 14th AT&T updated its withdrawal matrix, and VTNS is on the chopping block. Now we're surprised in the other direction - the list of services that AT&T plans to withdraw is far longer and broader than we predicted.
AT&T now says that it plans to withdraw all non-Ethernet access channels (e.g., DS0, T1, T3, OC-3, OC-12, OC-48 connections you have to have to use AT&T's designated "Eligible Replacement Services"), all non-Ethernet private lines (which AT&T calls "IOCs" and International "half-channel" or "full-channel"), and Ethernet private lines slower than 600 Mbps. And while suggested by AT&T's December 3rd withdrawal of "[a]ll services associated with AT&T Business Network Service [and] AT&T One-Net Service," AT&T's December 14th and 19th updates leave no doubt that existing teleconferencing services and toll-free features will also be replaced.
Why do you care?
120 Days' Notice Leads to Migration Migraines ...
AT&T's latest approach probably shortens how long you have to plan for the move. In its December 3rd announcement, AT&T listed the applicable Services/Service Components as "all services" under certain plans. On this basis, we urged you to start planning because 12 months will fly by. AT&T's latest additions do not involve withdrawing "all" of a certain service; instead it lists service components (like DS0, T1, T3, OC-3, OC-12 and OC-48 access and private lines). That's important because AT&T is required to provide only 120 days' notice before discontinuing a service component, meaning a circuit, feature, or other chargeable part of an overall service offering. So on as little as 120 days' notice, AT&T can turn off certain of the voice, access, and metropolitan area and wide area network service components on which many enterprises depend. And if access must be replaced with Ethernet access, you will discover (if you haven't already) that AT&T and its competitors all think installation of Ethernet access can take well over 120 days. In New Jersey, one carrier estimated installation of a single circuit would take more than a year.
If your enterprise uses non-Ethernet access or non-Ethernet private lines at U.S. sites (standard TDM or SONET access is common for existing networks, particularly those with a distributed architecture), every U.S. site must replace old TDM or SONET services with new Ethernet services. For many customers, non-Ethernet access services work well, provide sufficient bandwidth, and avoid implementation headaches and unknown costs associated with Ethernet access - e.g., special construction charges, long implementation timeframes, and delays meeting even those timeframes. (For additional details on Ethernet, see
Why Ethernet Access Is a Critical Part of Enterprise Wireline Telecom
.)
Over the last decade, we've seen most enterprises move to an MPLS-based WAN or virtual private line service to connect even major locations (e.g., data centers), but a few - particularly those in regulated industries or who are contractually obliged based on government security requirements - still use high bandwidth SONET private lines for connections between large sites. Moving these to Ethernet private lines with a minimum bandwidth of 600 Mbps will take time and raise the same concerns as moves to Ethernet access on a smaller scale. And if your enterprise uses DS0, DS1 or DS3 local private lines or OC-3 or OC-12 Ethernet metro private line services, AT&T doesn't (yet) offer a replacement. You must upgrade to Ethernet OC-48 or OC-192 wavelength services - and more bandwidth means higher costs and burdensome service swaps.¹
If you are a large toll-free customer, pay particular attention to the inclusion of toll-free services in the matrix, and note that toll-free services are still in the replacement services column - so maybe part of the service will be withdrawn and other parts will remain. Although it's clear that AT&T is planning to discontinue TDM services in favor of IP, it's unclear what AT&T intends to do with the toll-free features that large customers depend on to route toll-free calls. Since customers have been slower to implement IP toll-free than local and long distance outbound services, the withdrawal of toll-free services has the potential to affect many more customers, and create disruption of critical business functions, even if the toll-free features are not withdrawn. And you may well have to transition your toll-free services at the same time you're dealing with the complications of replacing your TDM access with Ethernet.
... And Creates Business and Operational Risks
There's more to the forced march than uncertain installation dates and migration risks. There may be purchase commitment risks, operational risks (e.g., will the SLAs for the replacement service be as good or better than those for the withdrawn service?), cost (e.g., will AT&T's prices for the replacement service be as good as those of the service AT&T is withdrawing, can you buy the replacement service from a different vendor without increasing your costs?) and risks such as finger pointing between carriers. Review your contract with these things in mind. If it doesn't include protections (e.g., reducing purchase requirements when AT&T "replaces" or "withdraws" a service; counting replacement services toward purchase requirements; requiring substantial notice before AT&T can discontinue a service component and more before it withdraws an entire service), you'll need to amend your AT&T contract. If that doesn't work, you'll need the FCC's help.
What can you do?
Coming full circle, start planning now. Press your AT&T account team for details about when the services and service components your network relies on will be withdrawn. If you are in the midst of negotiations with AT&T, insist an "earliest withdrawal date" be included in the contract. If you are under contract with AT&T and ordering new service components, order the replacement services if possible so you don't have more to convert later on. Ask other vendors to provide proposals for replacement services that could be implemented reasonably quickly and consistent with your requirements.
Finally, there may be hope for preventing (or at least affecting the timing of) the forced march. Under Section 214 of the Communications Act a carrier may need Federal Communications Commission approval before it "discontinues, reduces or impairs service;" various states have their own requirements for intrastate services. It's not clear how the statutes will affect AT&T's plans or the timing/manner in which it withdraws a particular service. The FCC opened a formal proceeding late last year to address the consumer impacts of technology transitions in basic network services. Last month, as part of that investigation, the FCC issued guidance on the lead times and disclosures carriers must provide to customers and competitors before discontinuing a service. The FCC also requested input from interested parties on any changes to the discontinuance rules that may be necessary to protect consumers and competition during technology transitions.
Savvy enterprise customers should, at a minimum, monitor events at the FCC as they unfold to ensure that they have a solid understanding of their rights under the FCC's rules and the negotiating leverage those rights may give them. Truly savvy enterprise customers also get involved in FCC proceedings to ensure that the FCC is aware of end user concerns and crafts its rules accordingly. If your company wants to get involved, you should consider membership in organizations like the Ad Hoc Telecommunications Users Committee that represent customers before the FCC. It's the only way to make sure that the regulations work for customers, not just carriers.
---
¹ It's not surprising that Frame Relay and ATM services are now included in AT&T's Withdrawal of Service Matrix; for years they've been offered only on a "grandfathered basis" to existing customers. When AT&T pitched AT&T VPN services instead of Frame Relay and ATM many enterprises initially hesitated - what they had worked well and the benefits of moving were uncertain. (Many did not view MPLS's "any-to-any connectivity" as a big benefit before voice services were easily packetized and offered near POTS quality.) AT&T tried to entice customers to move off of Frame Relay and ATM by increasing charges and emphasizing the savings available via AT&T VPN. Those enticements worked for many, but AT&T could not completely discontinue its Frame and ATM Services - both of which are on the matrix's chopping block. AT&T wants to avoid repeating the past.