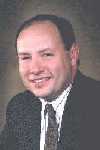 Jim Cavanagh, The Consultant Registry

James P. Cavanagh has been intimately involved with sales, marketing, engineering, public and private network design, installation and training of ATM, Frame Relay, IP, and DSL since their early commercialization. In the area of traditional consulting, Mr. Cavanagh boasts a long list of recognizable manufacturers in the emerging IP networking arena, as well as traditional telephony, carriers and service providers, and end-user organizations. Mr. Cavanagh has helped his clients with everything from product specification to network procurement, design, integration, installation and engineering.
Mr. Cavanagh is the editor of books on multimedia networking and network security, as well as author of Frame Relay Applications: Business and Technology Case Studies. He is currently writing a book on network and infrastructure security, as well as ramping up his training and consulting efforts in the area of network and infrastructure security. Mr. Cavanagh is also a frequent guest on panels at industry conferences, has been an instructor for the International Communications Association's (ICA) Summer Program at the University of Colorado at Boulder since 1992. Additionally, Mr. Cavanagh provides training on ATM, Frame Relay, Emerging Technologies, LAN and TCP/IP Integration, Telecom and Datacom Fundamentals and a variety of other subjects.
Copyright, Credits, and Disclaimers

Copyright for both the content and the presentation are retained by the presenter, and the presentation was recorded at the presenter's request.

Copyright, 2001 - Distributed Networking Associates. All portions of this presentation are copyrighted by Distributed Networking Associates and/or the organization credited as the source of information. All forms of reproduction and/or recording, including photocopying, tape recording, and video taping are strictly prohibited without the express prior written permission of Distributed Networking Associates. Clipart used may include images from Corel, Broderbund, and IMSI.

Professional Opinions

- All information presented and opinions expressed by Distributed Networking are the current opinions of Distributed Networking based on professional judgment and best available information at the time of presentation. Consequently, the information is subject to change, and no liability for advice presented is assumed. Ultimate responsibility for choice of appropriate solutions remains with the Customer.

Please note: By downloading this information, you acknowledge that the sponsor(s) of this information may contact you, providing that they give you the option of opting out of further communications from them concerning this information. Also, by your downloading this information, you agree that the information is for your personal use only and that this information may not be retransmitted to others or reposted on another web site. Please encourage colleagues to download their own copy after registering at http://www.webtorials.com/reg/.