2009 802.11n Challenge
Produced by Layland Consulting, Joanie M. Wexler & Associates, and Webtorials
Site Index

Participating Sponsors:*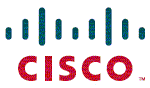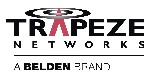 * Sponsors are listed here and in the challenge in the order in which they committed to participation in the challenge.
Abstract:
Wi-Fi networks have grown indispensable. Many workers are away from their desks more often than not, and Wi-Fi is the glue that connects them to their corporate networks. The glue is only going to become more important as smart phones and other devices increasingly ship with Wi-Fi connections. Workers have come to consider reliable Wi-Fi access a right and a necessity.
All these conditions begin to build a case for deploying the latest emerging Wi-Fi standard: Draft 2.0 802.11n.
We now invite you to compare the leading 802.11n vendors as they present their cases. We urge to you contact each of the vendors to gain a better understanding of how their solution can help you through 2009.
Conversations

NEW! Getting 802.11n Ready for Voice and other Real-time Applications

"11n Friday" for May 15, 2009

Panelists

| | |
| --- | --- |
| | Luc Roy, Vice President of Wireless Strategy, Enterasys–Siemens |
| | Mark Cowtan, Director of Marketing, Trapeze Networks |

Approx. 30 Min; 6.9 MB; Listen or download1

Real-time applications require predictable throughput and low latency. Panelists discuss how to tune the RF environment for voice, location, video and other real-time applications.

| | |
| --- | --- |
| | Access the "Webtorials Feedback" section |

Managing Your Airspace for Optimal Performance

"11n Friday" for May 8, 2009

Panelists

| | |
| --- | --- |
| | Chris Kozup, Senior Manager for Mobility Solutions, Cisco |
| | Bruce Miller, Vice President of Product Marketing, Xirrus |
| | Kevin Goulet, Senior Director of Marketing, Motorola |

Approx. 38 Min; 4.4 MB; Listen or download1

802.11n has the bandwidth potential to support the gamut of enterprise multimedia applications. But given that the RF medium is shared, not switched, and inherently prone to interference, how do you control your airspace to ensure consistent, high-quality performance? Panelists discuss how to apply RF management tools and Wi-Fi QoS mechanisms and also recommend configurations and settings to help you get the most out of 802.11n.

| | |
| --- | --- |
| | Access the "Webtorials Feedback" section |

Creating a Highly Available 802.11n Environment

"11n Friday" for May 1, 2009

Panelists

| | |
| --- | --- |
| | Mark Cowtan, Director of Marketing, Trapeze Networks |
| | Kevin Goulet, Senior Director of Marketing, Motorola |

Approx. 33 Min; 3.8 MB; Listen or download1

With 802.11n's high throughput, Wi-Fi has become a candidate for replacing wired Ethernet in the local-area access network. This makes it even more important that Wi-Fi networks support very high availability. What has the industry done to ensure Ethernet-like availability in 802.11n Wi-Fi systems? Panelists also make some HA configuration recommendations.

| | |
| --- | --- |
| | Access the "Webtorials Feedback" section |

How Important Are Wi-Fi Architectures?

"11n Friday" for April 24, 2009

Panelists

| | |
| --- | --- |
| | Luc Roy, Vice President of Wireless Strategy, Enterasys–Siemens |
| | Geoff Smith, Vice President of Product Management, Proxim Wireless |
| | Bruce Miller, Vice President of Product Marketing, Xirrus |

Approx. 35 Min; 4 MB; Listen or download1

How important are different vendors' 802.11n architectures? What functions should be centralized, and which are best distributed out to Wi-Fi APs? This session takes a look at what design elements are truly relevant to the enterprise and why.

| | |
| --- | --- |
| | Access the "Webtorials Feedback" section |

802.11n Migration Best Practices

"11n Friday" for April 17, 2009

Panelists

| | |
| --- | --- |
| | Chris Kozup, Senior Manager for Mobility Solutions, Cisco |
| | Geoff Smith, Vice President of Product Management, Proxim Wireless |

Approx. 35 Min; 4 MB; Listen or download1

Why and when should you introduce 802.11n into your wireless environment? Panelists shed some light on these questions and also offer tips for how to plan an optimal AP layout in networks that mix new 802.11n with older 802.11a, b and g devices.

| | |
| --- | --- |
| | Access the "Webtorials Feedback" section |

Full Written Report

| | |
| --- | --- |
| | |
| | Approx. 1.2 MB1 |

Return to Webtorials Main Menu
1 Left-click with most browsers for displaying in your browser or playing. Right-click with most browsers for file download. Click here for help with downloads