(Sponsor-Contributed Paper)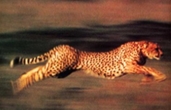 "Data-driven decisions are better decisions - it's as simple as that. Using big data enables managers to decide on the basis of evidence rather than intuition. For that reason, it has the potential to revolutionize management"
said Andrew McAfee and Erik Brynjolfsson in an inspirational article on
HBR
, October 2012. Combining data like weather and feeds from radar stations allows the aviation business intelligence company
PASSUR
to eliminates gaps between estimated and actual arrival times, a value of several millions dollars a year for each airport. Setting up a Hadoop cluster enabled
Sears Holdings
to contract its promotion lead-time from eight weeks down to less than one.
Macy's
was able to anticipate Black Friday sales even before they were recorded by using location data from mobile phones.
Big data is not about size, it is about velocity.
Managers decide about the goals (is it better to improve current performance or to reduce expenses for the same level of performance? What are the key business applications that must be protected whatever the situation? How to secure the deployment of the ERP's next major release? Should we let employees activate desktop video or use Facebook? Etc.);
Autonomic networking handles the "big volume of data" that describe the ever changing users' traffic across the corporate WAN (source and destination, applications, users' activity, delivered performance, etc.) and use them to compute and apply in real-time the policies that are necessary to guarantee the application performance for each user;
Feeding the need for vision and human insight, application visibility reports to the managers the actual results and the information they need to make appropriate decisions, overriding their intuition by facts.
Because of its ability to use a large amount of changing data in a very short time, WAN Governance powered by Autonomic Networking automatically reduces the time to tuning your traffic down to a few seconds, ensuring business applications SLAs over your corporate network and smashing down network and operation costs. Over small and big networks.

Béatrice