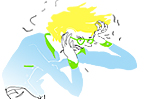 Frustration Factor:
20 complaint tickets from users with Google Apps crashes;
Hearing only every third word in a muffled videoconference;
No one use new CRM app because of constant hang-ups when entering data.

Great Workplace:
Satisfaction ratings from user community on new self-service video series averages 9.75 out of 10 International videoconference goes off without a hitch;
Recognition from CFO for improving call center productivity, thanks to guaranteed application response times.
Which of these scenarios sounds like your everyday?
If it's the Frustration Factor, how would you like to:
Have complete visibility and automated control over how applications perform;
Proactively prevent application problems before they occur;
Ensure that critical apps are always prioritized and deliver the expected performance level.
Learn how in The Frustration Factor...or Secret to the Great Workplace.
In this white paper, we explore the real impact of application performance frustration on the three pillars of everyday work - productivity, morale and profitability.
Download the paper today for advice and supporting facts to help you build the business case for change... and start making your workplace a great one.