Part Two of Three
Béatrice PIQUER DURAND
(Sponsor-Contributed Paper)

Ensure the success of cloud, UC, BYOD, Big Data and whatever comes next.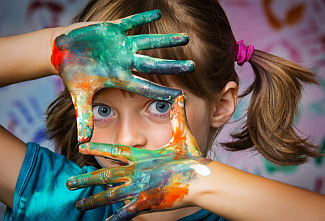 Your network can be the biggest obstacle to successfully leveraging the latest technologies for improving productivity, customer focus and financial performance. Cloud apps, UC, BYOD and BYOA, marketing through social media, Big Data - all these increase the volume and complexity of network traffic flows. Classical WAN Optimization was never designed for these new network demands.
In part one of this three-part series, we began to list advancements available today for WAN traffic management involving high-bandwidth apps, hybrid networks, and increasingly mobile workforces. Three more capabilities you're missing with classical WAN Optimization include:
Guaranteeing the quality of VoIP and real-time video
WAN Optimization does nothing for managing real-time traffic flows that constantly change your traffic matrix every second. By controlling traffic dynamically as the traffic matrix changes, you can guarantee the quality of voice and video - such as with UC - without degrading the performance of your other business applications.
Optimizing every connection to your global network
WAN Optimization only works for sites equipped with appliances. It cannot remotely manage traffic for unequipped small offices and mobile workforces. In contrast, Ipanema's Autonomic Networking System (ANS) can be configured to fit each local situation best, using either a physical appliance, a virtual appliance, a teleappliance or mobile agent to integrate every network connection seamlessly into a centralized, automated, global traffic management solution.
Adapting your network to new sites and applications
Your network must stay aligned with ongoing business and technology changes. It's almost impossible to deploy and configure WAN Optimization boxes for every site and new traffic patterns. The Ipanema ANS allows for the easy adding of new offices and even entire companies through acquisition, as well as new branch connections to datacenters, private clouds and pubic clouds.
Author's Note: This is part two of a three-part series. You can read the first post, which went up last week,
here
. Part 3 will conclude this series next week with four more capabilities that you're missing with classical WAN Optimization. Stay tuned!