(Sponsor-Contributed Paper)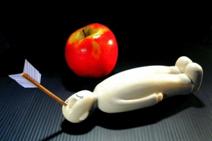 SLAs
(Service Level Agreements) define performance commitments between a service supplier and his customer. They also specify what's happening in case of performance objectives breach - generally direct or indirect financial penalties. For example, SLAs can apply between a Telecom Operator or a cloud application provider and the ICT department. Or between the enterprise's ICT department and its Lines of Business (in that case "penalties" cannot be strictly financial).
However, poorly used SLAs prove to be wooden swords. In many cases, the financial incentive is quite low or subject to clauses that prevent them being really dissuasive. In another hand, too big penalties will have a large cost as suppliers must take the risk into account in their pricing. Even worst, badly defined SLAs might even distort service operations and results by following fake goals and hitting useless targets.
More importantly, in complex environment when things are going in the wrong direction and the supplier really cannot deliver what is expected for whatever reason, the situation is generally such that no one really care about penalties anymore - Try to explain to the on-line Sales Director that her web site poor performance is not an issue thanks to the penalties that you'll try to get from your hosting provider in the next six months... good luck! The only thing that really matters for her it that the service performs and that she can get back to the business as fast as possible.
So, are SLAs useless? I surely don't believe so. The real benefits of SLAs appear when they are used as a tool to prevent issues rather than to solve them. Defining clear performance objectives (availability, quality score, transaction rate, etc.), measuring them and sharing results with suppliers are healthy ways to take right decisions and anticipate issues, for each partner's sake - at least as long as the stakeholders act in good faith.
For example,
WAN Governance
powered with
Autonomic Networking
technology makes possible and easy to implement a truly integrated and complete process to manage Application SLAs over wide area networks, from performance objective definition, dynamic performance enforcement, measurement of the achieved results, allocation of responsibilities between applications, users and networks - and finally recommendations and tools to improve the situation (e.g. increase resources or lower expenses).
Is there something better than good discussions between well informed partners?

Béatrice