(Sponsor-Contributed Paper)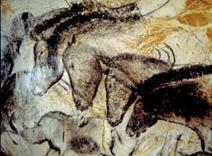 Whilst Telecommunication service providers are the actual providers of the cloud (the network) they face difficulty to be seen a "cloud providers". Ask IT people to name a few cloud providers and you'll get many Salesforce, Google, Microsoft, IBM, Rackspace, Equinix, Amazon, Netflix... and few BT, Orange, NTT, AT&T... OTT ("over the top") and software editors get most of the cloud mindshare.
At the same time, to streamline operations, lower cost and accelerate transformations, enterprises have consolidated applications within a few private datacenters and in the cloud (e.g. SaaS applications); the network (private VPN or Internet based) is in charge to connect users and customers to these application servers and data warehouses. As a consequence there is a direct connection between the business performance and the way applications perform across the network.

So isn't it weird that, despite a growing offer of cloud services (application hosting, server and storage, unified communications...), Telcos's cloud offering are not more successful and that they are not seen as natural providers of connected cloud services? We believe that the root of this (relative) lack of success is due to the cultural shift between IT and network that are different in many of their aspects: technology, know-how, pricing... Telcos' DNA is selling transport capacity at a fix monthly price. The chasm between providing and selling network and cloud services is wide, and sales team struggle to pitch and position cloud offerings that are often more pricy than the network they used to sell; synergies between the offerings are not easily articulated; cloud and network business units work in silos.
So where is the light? As the chasm is wide, let's build a bridge between its network shore and its application shore: application aware network. Networks that speak, learn and adapt to applications to guarantee their performance in a dynamic environment. Make applications visible, control and accelerate them. Some Telcos already provide such services to their enterprise customers (e.g. BT's Connect Optimisation, Orange's Network Boost, Easynet's Smart Application Assurance, Swisscom's APM, Telecom Italia's TIPAM, KDDI's Applicot...) as added-value services on top of their MPLS (or hybrid MPLS + Internet) offering.
The next evolutionary step is to move from an IP network to an Application network by embedding these features within the network and to hook communication services (UC) and cloud services in order to provide a true end-to-end cloud delivery service.