(Sponsor-Contributed Paper)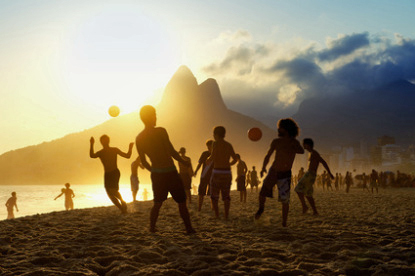 Men and women across the world are donning their country's colours, clearing their schedules and focusing their attentions on the FIFA World Cup 2014 in Brazil, and IT managers should be concerned that Britain's increased taste for online video streaming will place unmanageable strain on the corporate network.
What the stats say:
During 2010's World Cup, web browsing traffic increased by 35 per cent at match time and YouTube traffic grew by 32 per cent on post-match mornings. This trend is likely to re-occur, particularly given the substantial increase in tablet and smartphone penetration over the last four years. In 2010, IDC stated that 302.6 million smartphones and 18 million tablets were shipped worldwide while its 2014 forecast predicts 4 times as many smartphones and 15 times as many smartphones will be shipped.
Streaming and the network:
It's inevitable that employees will be streaming match highlights across the corporate network on their personal devices, and IT managers will be tasked with ensuring that business critical applications work smoothly despite the added pressure on the network. A lagging network decreases productivity and interferes with the business' earning potential, and it's a safe bet that it's the IT manager who'll be facing the consequences.
Bandwidth is not the answer:
As the major concern for the network is lack of bandwidth, the simplest solution would be to purchase more. Although this is a solution, it's a rather costly one given that the extra burden on the network will only last a month.
It's a far more practical idea to allow the IT manager greater powers to oversee the function of the network. When he/she has a more nuanced understanding of which secondary applications are interfering with the essential ones, it's possible to limit the bandwidth of the former and prioritise the latter. This ensures business critical applications remain functioning as expected.